This event has already occurred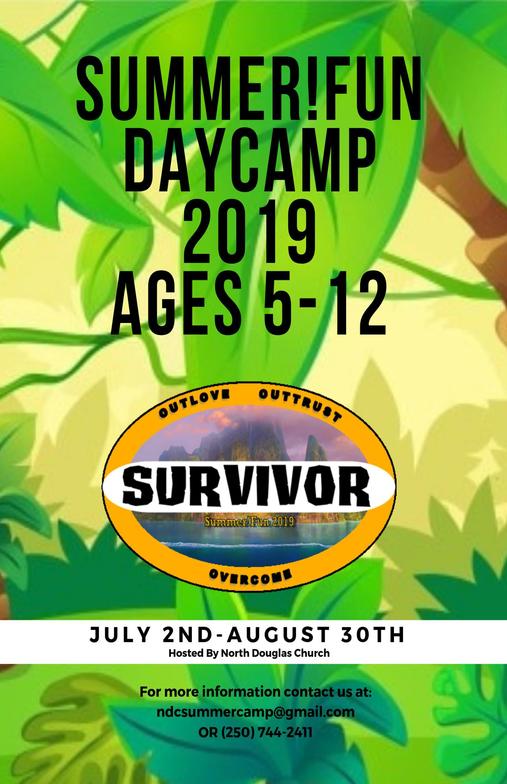 Save to your Calendar
Outlove, Out-trust, and Overcome at this year's Survivor themed Summer Fun Camp!
We'll explore themes like, "One World," "One of a Kind," "Helpers and Heroes," "Game Changers," "The Extra Mile," "Second Chances," "All-Stars," and "Overcomers," while having a ton of fun playing games and participating in hands-on learning activities and crafts!
We're also looking for VOLUNTEERS! (ages 13 and up, please) For more info, click on the DOWNLOAD below entitled, "volunteer poster.pdf"